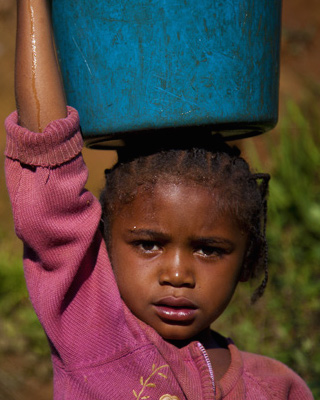 Did you know that 289,000 children under five every year from diarrhoeal diseases caused by dirty water and poor sanitation? That's almost 800 children a day, or one child every 2 minutes.
We tackle the crisis from all angles, working with local partners to deliver services, influencing decision-makers to make change happen, and generating incredible support across the world.
Clean water and safe sanitation underpin health, education and livelihoods. Our work transforms millions of people's lives every year.
Stories from our work
When people's lives are transformed there is always a great story to tell.
Christine LaRocque
In the villages of Tsarafangitra and Marovintsika Fokontanys in Madagascar, families, schools, health centres, have no access to clean water. In Tsarafangitra, the nearest dirty water source is more than 1.5 kilometres away. This central water [...]
Christine LaRocque
In the remote region of Karamoja in north-eastern Uganda, an inspiring group of teenagers are working to break the silence around periods and debunk menstruation myths. The children at St Mary's School used to go [...]
Pam Medjesi
We are always humbled and inspired by the actions and generosity of our supports, especially our younger supporters. We've had a few young Canadians support us recently and we wanted to share their stories! Simon teaches [...]