Fundraising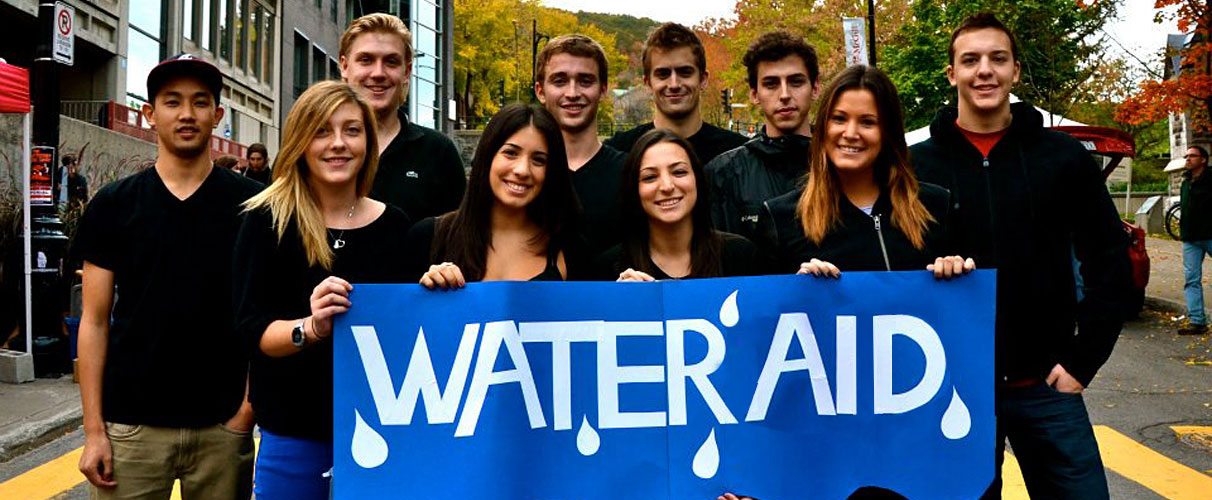 The funds you raise will go towards providing access to clean water, sanitation and hygiene education for millions of people in need. So get creative and tailor your event to what you know best, whether you are cycling, running a race, teaching yoga, or cutting off your hair!
Need more information?
We're happy to help!
Get Fundraising

Personal Fundraising
WaterAid has teamed up with Blackbaud so you can easily create and personalize your own online fundraising page. Set your goal, track progress, and connect with your friends and family. It's easy, safe, and free, and the money is sent securely to WaterAid Canada. Set up your fundraising page now > 

ECHOage is a party planning service that allows guests to contribute to a gift AND donate to a cause that matters to the host. Use ECHOage for your next birthday party, baby shower, or anniversary and select WaterAid as your charity of choice! Learn more > 

School Fundraising
Students are some of our best supporters – whether you are learning about water technologies or organizing your club's fundraiser, you've come to the right place! Start fundraising at your school >

University Chapters
WaterAid's university chapters have collectively raised over $250,000 since 2002. Our chapters work hard to spread the word about the fundamental importance of clean water and sanitation in the fight against global poverty. Start a chapter at your university or college today! Learn more >
Get Inspired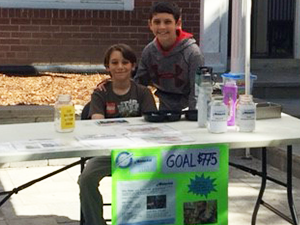 Owen and his family hosted a fundraiser to raise money for their favourite charities, including WaterAid. It was a huge success! Learn more >
With the help of her community, Marlowe raised over $1,200 for WaterAid Canada! Learn more > 
After choosing WaterAid Canada as the charity that 'touched his heart,' Simon taught his classmates about clean water and filtration! Learn more >
Get Resources
Online Guides
We've put together some resources to help you start your fundraising journey. Download them and enjoy!
Where do I send the donations?
If you aren't fundraising online, you can send your cheques or money orders, preferably with this donate form, by mail to WaterAid Canada at:
WaterAid Canada
321 Chapel Street
Ottawa, ON K1N7Z2
If you let us know in advance, we can email you to confirm that we've received your donations. If you have cheques from many donors that are made payable to WaterAid, please send them to us at the same address. If possible, it is also safer to send mail with Delivery Confirmation, so you can track your package.
Don't send cash! You can turn cash into a money order at your local grocery store or Post Office for a small fee. Money orders are safer than cash to send in the mail.
WaterAid Canada's Canadian Charitable Registration #: 119288934 RR0001
The Facts
839 million people are without clean water – roughly 11% of the world's population.
2.3 billion people don't have access to adequate sanitation, one in three of the world's population.
289,000 children under five die every year from diarrhoeal diseases caused by dirty water and poor sanitation. That's almost 800 children a day, or one child every two minutes.
42% of healthcare facilities in Africa do not have access to safe water.